St Pete Beach Shark Fishing Charters
by YACHTFISH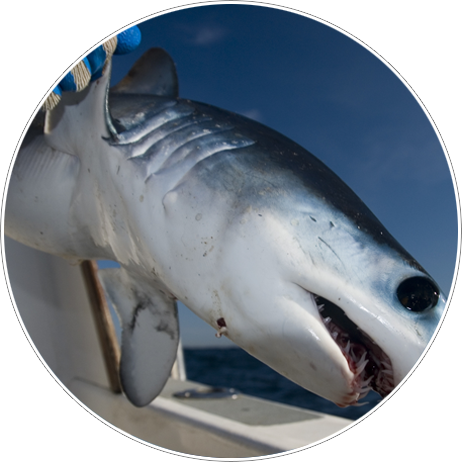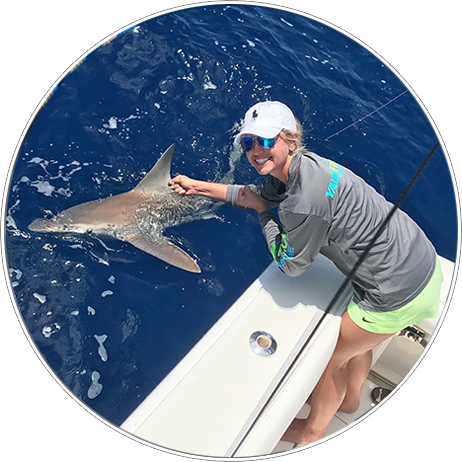 Are you ready for the ultimate adrenaline rush?
You've come to the right place for the best Shark fishing charter in St Pete Beach. Tampa, St. Petersburg and St Pete Beach are collectively known as the Tampa Bay Area and are home to an abundant population of many shark species in and around Tampa Bay and the Gulf of Mexico. YACHTFISH Shark Fishing Charters has over 25 years' experience catching Sharks of all varieties in the Gulf of Mexico, Atlantic, Pacific and throughout Central America and the Caribbean. Based in St. Petersburg, Florida, YACHTFISH happens to be smack dab in the middle of some of the best inshore, nearshore and deep-sea Shark fishing in Florida. Sharks are plentiful all year round from the deep water of the Gulf of Mexico to the shallow flats in and around Tampa Bay.
More than a dozen different Shark species lurk beneath the waters of Tampa Bay and the Gulf of Mexico. Black Tips, Spinners, Hammerheads, Nurse, Lemons, Bonnet Heads, Bull sharks and more call the west coast of Florida home. Have you heard about the legendary Hammerhead Old Hitler that hangs out on the west coast of Florida? Old Hitler has a head as wide as a pickup truck and is longer than most of the fishing boats it has been spotted from. If you are not sufficiently pumped up about your Shark fishing charter by now, research Old Hitler.
What's the best time for a St Pete Beach Shark Fishing Charter?
Whether it's our popular night Shark fishing charter or our daytime Shark fishing charter, the action is always in season around the Tampa Bay area and the Gulf of Mexico. You and your group will enjoy your own private Shark fishing charter. This is not a party boat with 50 – 100 other people onboard. It is only for your group and is perfect for all ages and skill levels. Shark fishing trips usually range from 4 to 6 hours and will always be tailored to meet your specific needs. Each of our Shark fishing boats are equipped with state of the art electronics and safety equipment to ensure you not only find the Sharks, but also have a safe and unforgettable trip.
What type of bait will your Captain use?
Great news on the bait front… Sharks will eat almost anything and the worse it smells, the better it is. Live or dead bait may include Mullet, Ladyfish, Bonita, Blue Runners, carcasses from filleted fish, old smelly meat, pork or poultry and everything in between.
Where will we find the Sharks?
Depending on the type of Sharks you are hunting, your Captain will provide several options that may include shallow water sight fishing, areas close to the beach in the Gulf of Mexico, the famous Sunshine Skyway bridge, ledges by shipping channels and the areas around Egmont Key and Fort Desoto Park.
YACHTFISH has numerous pickup points in the Tampa Bay area in Tampa, St. Petersburg and St Pete Beach to make your Shark fishing trip easily accessible. Book your St Pete Beach Shark fishing expedition today and create memories for a lifetime. Oh, and if you catch Old Hitler, you will instantly become world famous.