Tampa Bay Inshore Fishing Charters
by YACHTFISH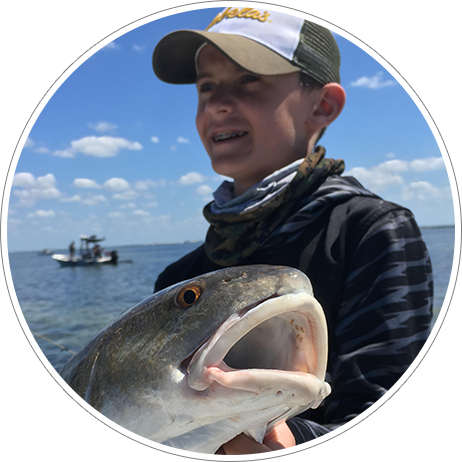 Are you ready to take your inshore fishing trip in Tampa Bay to the next level?
If so, you've come to the right place. We are YACHTFISH, and we are your premier source for Tampa Bay Inshore Fishing Charters. Whether you're looking for a four-hour charter fishing trip or an all-day eight-hour inshore fishing excursion, YACHTFISH has you covered. No other company provides a charter boat fishing experience like YACHTFISH.
Why choose YACHTFISH for your Tampa Bay inshore fishing charters adventure?
At YACHTFISH, we know there are many other companies you could consider for your fishing charter trip in Tampa Bay, but if you want the best, the decision is easy. Not only does our knowledgeable crew have over 25 years of experience in providing fishing adventures, we also offer a fleet of top-tier boats, state-of-the-art equipment, high-quality electronics and a dedication to providing you with the trip of your dreams. Whether you experience your inshore fishing adventure by yourself or with a group of up to four, we'll customize your trip just for you!
Book your Tampa Bay inshore fishing charters with YACHTFISH!
Don't waste your time or money on any other Tampa Bay Inshore Fishing Charters. Have the fishing experience you've always wanted with YACHTFISH. Our fishing trips are perfect for fishermen and women of all skill levels, and with YACHTFISH, you're guaranteed to catch fish every time!