Tampa Bay Offshore Fishing Charters
by YACHTFISH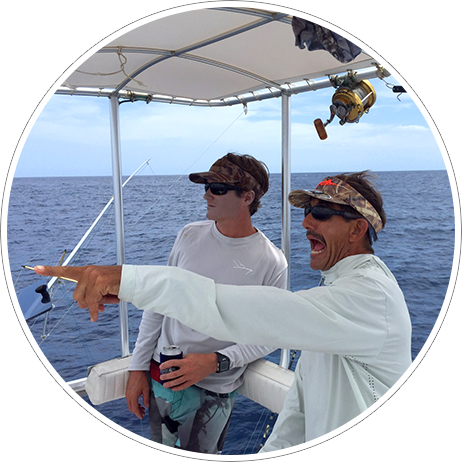 When you want the best deep sea charter experience in Tampa Bay, you want YACHTFISH.
Tampa Bay is home to some of the best deep sea fishing experiences in the world. Book your Tampa Bay Offshore Fishing Charters with YACHTFISH and enjoy an adventure unlike any other. We are dedicated to giving you the fishing experience of a lifetime, and our experienced crew will do whatever it takes to make your trip a success! Every YACHTFISH fishing charter trip comes with a guarantee that you'll catch fish.
Why choose YACHTFISH for your deep sea fishing adventure?
When it comes to Tampa Bay Offshore Fishing Charters, you have a plethora of options to choose from. However, no other company can provide the kind of fishing experience that we can provide for you. Our crew has over 25 years experience with deep sea fishing in Florida, and we know all the best fishing spots.
Additionally, our fishing boats are equipped with the latest fishing equipment and technology, and we make it a point to update our equipment regularly, so you'll always have the very best options available to you.
Are you ready to enjoy deep sea fishing in Tampa Bay like never before?
If so, it's time for you to book your trip with YACHTFISH. We have a variety of six-hour and eight-hour fishing trips available, and each and every adventure you choose can be customized to fit your needs. Contact us today to book your deep sea fishing trip with YACHTFISH.