Fish You'll Catch on Offshore Charters
Why Our Customers Choose us Time After Time






Deep Sea Fishing St. Petersburg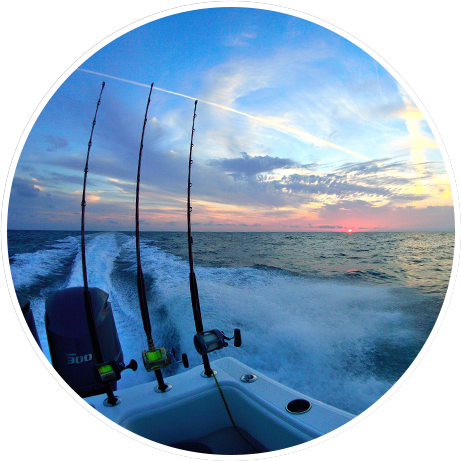 When you want the best deep sea charter experience in St. Petersburg, you want YACHTFISH.
St. Petersburg is home to some of the best deep sea fishing experiences in the world, and when you book your fishing trip with YACHTFISH, you'll enjoy an adventure unlike any other. We are dedicated to giving you the fishing experience of a lifetime, and our experienced crew will do whatever it takes to make your trip a success! Every YACHTFISH fishing charter trip comes with a guarantee that you'll catch fish.
Why choose YACHTFISH for your deep sea fishing adventure?
When it comes to fishing charters in St. Petersburg, you have a plethora of options to choose from. However, no other company can provide the kind of fishing experience that we can provide for you. Our crew has over 25 years experience with deep sea fishing in Florida, and we know all the best fishing spots.
Additionally, our luxurious fishing boats are equipped with the latest fishing
equipment and technology, and we make it a point to update our equipment
regularly, so you'll always have the very best options available to you.
Are you ready to enjoy deep sea fishing in St. Petersburg like never before?
If so, it's time for you to book your trip with YACHTFISH. We have a variety of six-hour and eight-hour fishing trips available, and each and every adventure you choose can be customized to fit your needs. Contact us today to book your deep sea fishing trip with YACHTFISH.

Enjoy your St. Petersburg offshore fishing adventure in style. YACHTFISH only has newer model vessels equipped with state-of-the-art safety equipment, electronics and fishing gear. The fleet is updated every two years and we maintain our equipment to be in "like new" condition.
Offshore Equipment: The new Invincible custom 33 is powered by twin 300 Yamaha four stroke engines and has all the extras for serious deep sea fishing. The Statement custom 38 is powered by triple 300 Mercury four stroke engines and likes to run fast to all the best offshore fishing spots. Both boats will provide the speed, reliability, comfort, and safety needed to get offshore quickly and back to port safely with your boatload of fish.
YACHTFISH has the perfect fleet with the latest technology and safety equipment available. Your knowledgeable crew will make your St Petersburg deep sea charter smooth, dry, safe, and enjoyable.
Offshore trips are priced individually according to each client's requirements. Please review our Frequently Asked Questions and ask us if you have any more. Reserve your fishing charter today!
Duration:
6 and 8 hour options with extended hours available for longer trips
Includes:
Ice, water, all fishing tackle, bait and
fish cleaning
What to bring:
A camera, sunscreen, hat, sunglasses, food, drinks and appropriate clothing.
Offshore Fishing – The Red Grouper Bite is HOT, HOT, HOT!
Charter Options
Inshore Fishing Charters
Offshore Fishing Charters
---
What Clients are Saying
Tampa Bay Fishing at its finest!
Tarpon season is finally here. The Silver Kings are rolling into Tampa Bay for their annual visit. It's a thrill just to see one, but wait until you get one on your line! Tarpon hit hard and fast and can take you to your knees. Head out with Captain Matt Douglas and you will not be disappointed. Book your Tampa Bay Fishing charter now with Captain Matt Douglas.
Robert Wilson