Clearwater

Tarpon Fishing Charters
The Experience of a Lifetime
If you're looking for an action-packed day on the water focused on catching Tarpon, then let YACHTFISH Fishing Charters take you on the trip of a lifetime with a Clearwater Tarpon Fishing Charter.
Florida is world renowned for being a Tarpon Fishing hotspot, and our
Clearwater Tarpon Fishing Charter
will be a favorite for anglers from around the world again this year in Florida! Tarpon season begins with spawning in early May and goes through the end of September.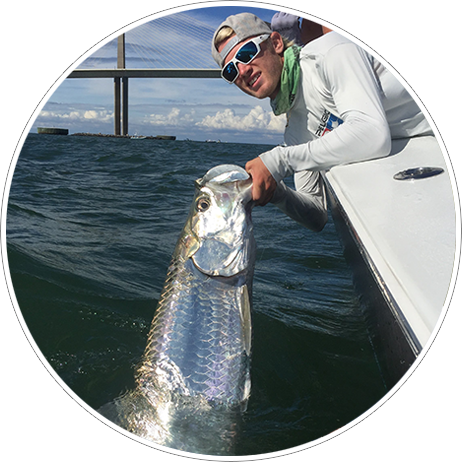 Tarpon, affectionately known as Silver Kings, are one of the most popular inshore and nearshore fish in Florida to target during the spring and summer months. They are famous for acrobatic leaps and can jump up to ten feet out of the water while rattling their silver gills. It's an unbelievable sight to see! Their scales are like silver dollars, and if you're lucky, sometimes one will end up in the boat as a prized souvenir. They can grow up to 8 feet long and weigh over 280 pounds with a life expectancy of 50 plus years. Tarpon is a catch-and-release only fishery, and by law, fish over 40 inches must remain in the water. The best practice is never to bring one in the boat so both fish and angler are not in harm's way. Pictures should be taken when the fish is jumping or alongside the boat. Experienced anglers sometimes stand in shallower waters and gently cradle the fish for that picture of a lifetime. While technically edible, their flesh is packed with tiny bones and would not make a very appetizing meal.
How to Catch

Tarpon

Tarpon are one of the most prized catches in the world and require a very experienced Captain.
With over 30 years' experience catching Tarpon, your YACHTFISH Captain will locate these beauties around beaches, shipping channels, bridges, passes and artificial reefs. Tarpon are a schooling fish often found rolling in large numbers while they migrate north along the beaches in the summer months. Some of the baits these monsters will hit are pinfish, scaled sardines, threadfin herring and crabs. They also like dead mullet, shad and ladyfish sitting on the bottom. The best way to catch Tarpon will be sight fishing in the early morning and late afternoon when the sun is setting. Because Tarpon are a catch and release fish, it is imperative the Captain knows not only how to catch them, but how to properly release them unharmed. You'll have a day unlike any other! Hard runs, jaw-dropping leaps and heart-pounding excitement is a certainty. The Tarpon will strike your bait hard and you'll really feel it as the Tarpon takes a run and rips hundreds of feet of line off your reel. The fight can take you to your knees and sometimes will last up to 25 minutes, even for the most skilled angler. The reward is seeing a 20-200 pound Tarpon alongside the boat that you can boast about for years to come.
We are
THE TOP RATED Fishing Charter!
G

O

O

G

L

E

REVIEWS from our happy Guests

The YACHTFISH Fleet
Enjoy your Clearwater Fishing Charters in style. YACHTFISH only has newer model vessels equipped with state-of-the-art safety equipment, electronics, and fishing gear. The fleet is updated every few years and we maintain our equipment to be in "like new" condition.
Inshore and Near-Shore Equipment: The three Avenger custom 25 bay boats with 300 horsepower each will skip across the flats effortlessly and handle choppy deeper water with ease. They are the perfect boat that is designed for inshore and near-shore charters.
Deep-Sea Equipment: The Invincible custom 33 is powered by twin 300 Yamaha four stroke engines and has all the extras for serious deep-sea fishing. The Sea Vee 32 is a diesel workhorse for offshore fishing in the Gulf of Mexico and has an extremely smooth ride due to the location of the inboard engine. The CABO 40 Express is powered with twin 800 Mann diesels and boasts a 15′ 9″ beam with plenty of comfortable seating and all the comforts of home in the air-conditioned cabin. All three boats will provide the speed, reliability, comfort, and safety needed to get deep-sea fishing quickly and back to port safely with your boatload of fish.
Avenger
25
Avenger
25
Avenger
25
SeaVee
32
Invincible
33
Cabo
40
Avenger
25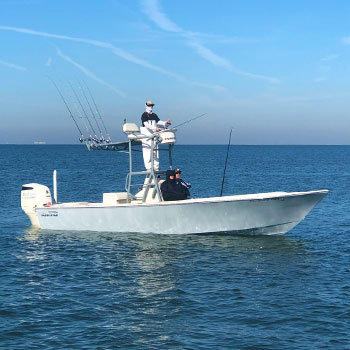 Avenger
25
Avenger
25
SeaVee
32
Invincible
33
Cabo
40
Why choose

YACHTFISH

for your next Clearwater Tarpon Fishing Charter?
YACHTFISH Fishing Charters is the top-rated Tarpon Fishing Charter in Florida. This isn't your regular set-up. Our passionate crew has over 30 years of experience, making them experts in providing fishing adventures on the Florida waters. We have a fleet of top-tier boats featuring state-of-the-art equipment. A successful Tarpon trip requires an in-depth knowledge of the local waters and Tarpon behavior. With Captain Matt and the crew, you get just that. Our private trips are all about providing an experience of a lifetime for all skill levels. Whether you're new to fishing, or a seasoned expert, we'll customize a Clearwater Tarpon Charter just for you! Our guidance and customer service are second to none. Book your trip with YACHTFISH Fishing Charters early! You'll be glad you did.
6 hour 3/4 day trip
8 hour full day trip
Rates are for up to 2 people and $50 for each additional person

A 4% convenience fee will be applied to all credit/debit transactions.

☺Gratuity is not included
Don't miss the boat, BOOK TODAY!
We will customize a Tarpon fishing charter trip just for you! Whether it's sight fishing the beaches, looking for Tarpon rolling through the passes, searching the bridges or even breaking up the day with waterside dining, we can do it. Take the first step towards experiencing your Clearwater Tarpon Fishing Charter by booking your trip with YACHTFISH today. Fill out the form or CALL or TEXT (727) 433-4200 now!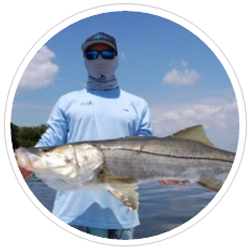 Captain Matt is a Tampa Bay native with over 30 years of experience. He is a premier guide who is locally known for being an expert on the patterns and habits of all the local game fish including snook, redfish, trout, and tarpon. Embarking on Inshore or Deep Sea fishing adventures with Captain Matt guarantees an unforgettable, action-packed time on the water.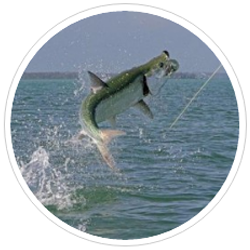 People from all over the world come to the Tampa Bay area to land a Tarpon, also known as the Silver King. They can weigh well over 100 pounds and put up an epic fight. The peak season lasts from March to July and the best months are May and June all along Florida's West Coast. Tarpon Charters are in high demand, so book early for the time of your life!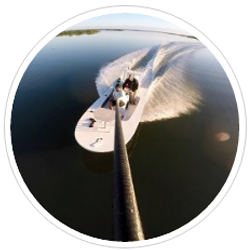 You don't have to be an experienced fisherman to have a fun, action-packed day on the water. The mangrove-lined Tampa Bay flats are teeming with notorious game fish such as snook, redfish, trout and the highly prized tarpon. The prime time for inshore fishing happens to be year 'round, so book now for a memorable day with Captain Matt