St Pete Beach Inshore Fishing Charters
by YACHTFISH
Are you ready to take your inshore fishing trip in St Pete Beach to the next level?
If so, you've come to the right place. We are YACHTFISH, and we are your premier source for St Pete Beach Inshore Fishing Charters. Whether you're looking for a four-hour charter fishing trip or an all-day eight-hour inshore fishing excursion, YACHTFISH has you covered. No other company provides a charter boat fishing experience like YACHTFISH.
Why choose YACHTFISH for your St Pete Beach inshore fishing charters adventure?
At YACHTFISH, we know there are many other companies you could consider for your fishing charter trip in St Pete Beach, but if you want the best, the decision is easy. Not only does our knowledgeable crew have over 30 years of experience in providing fishing adventures, we also offer a fleet of top-tier boats, state-of-the-art equipment, high-quality electronics and a dedication to providing you with the trip of your dreams. Whether you experience your inshore fishing adventure by yourself or with a group of up to four, we'll customize your trip just for you!
Book your St Pete Beach inshore fishing charters with YACHTFISH!
Don't waste your time or money on any other St Pete Beach Inshore Fishing Charters. Have the fishing experience you've always wanted with YACHTFISH. Our fishing trips are perfect for fishermen and women of all skill levels, and with YACHTFISH, you're guaranteed to catch fish every time!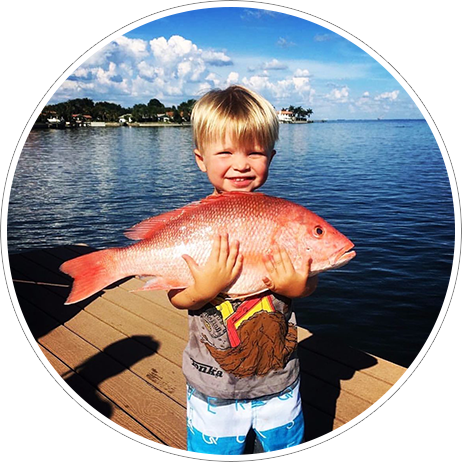 Fish You'll Catch on Our St Pete Beach Inshore Fishing Charters











We are
THE TOP RATED Fishing Charter!
G

O

O

G

L

E

REVIEWS from our happy Guests
Customers Choose us Time After Time
Take the first step towards experiencing St Pete Beach Inshore Fishing Charters of a lifetime by booking your trip with YACHTFISH today. CALL or TEXT (727) 433-4200 now!

The YACHTFISH Fleet
Enjoy your St Pete Beach Fishing Charters in style. YACHTFISH only has newer model vessels equipped with state-of-the-art safety equipment, electronics, and fishing gear. The fleet is updated every few years and we maintain our equipment to be in "like new" condition.
Inshore and Near-Shore Equipment: The three Avenger custom 25 bay boats with 300 horsepower each will skip across the flats effortlessly and handle choppy deeper water with ease. They are the perfect boat that is designed for inshore and near-shore charters.
Deep-Sea Equipment: The Invincible custom 33 is powered by twin 300 Yamaha four stroke engines and has all the extras for serious deep-sea fishing. The Sea Vee 32 is a diesel workhorse for offshore fishing in the Gulf of Mexico and has an extremely smooth ride due to the location of the inboard engine. The CABO 40 Express is powered with twin 800 Mann diesels and boasts a 15′ 9″ beam with plenty of comfortable seating and all the comforts of home in the air-conditioned cabin. All three boats will provide the speed, reliability, comfort, and safety needed to get deep-sea fishing quickly and back to port safely with your boatload of fish.
Avenger
25
Avenger
25
Avenger
25
SeaVee
32
Invincible
33
Cabo
40
Avenger
25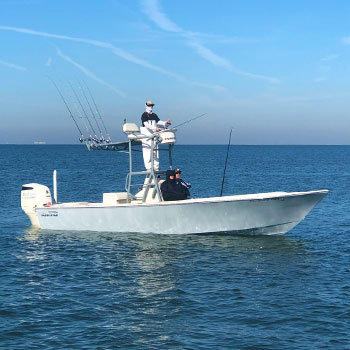 Avenger
25
Avenger
25
SeaVee
32
Invincible
33
Cabo
40

We will customize a charter fishing trip just for you! Whether it's hardcore fishing, breaking up the day with waterside dining, or exploring Egmont Key and Fort Desoto, we can do it.
Below are the base rates for our daily Inshore Fishing Charters. Deep Sea Fishing Charters are priced individually. Please review the frequently asked questions and let us know if you have any more. Reserve your fishing trip today!
2 hour 1/4 day trip
4 hour 1/2 day trip
6 hour 3/4 day trip
8 hour full day trip
2hrs $350
4hrs $550
6hrs $750
8hrs $1000
Rates are for up to 2 people and $50 for each additional person

A 4% convenience fee will be applied to all credit/debit transactions.

☺Gratuity is not included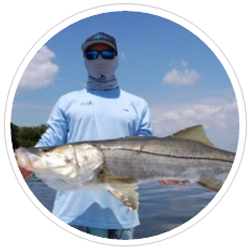 Captain Matt is a Tampa Bay native with over 30 years of experience. He is a premier guide who is locally known for being an expert on the patterns and habits of all the local game fish including snook, redfish, trout, and tarpon. Embarking on Inshore or Deep Sea fishing adventures with Captain Matt guarantees an unforgettable, action-packed time on the water.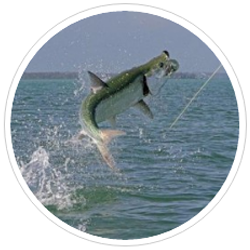 The year 2018 was one to remember. 92 days on the water during tarpon season and 148 tarpon released. 2022 Tampa Bay Tarpon fishing will be EPIC! Captain Matt's fishing charters never come back without a catch. Now that's a local experience that you can count on!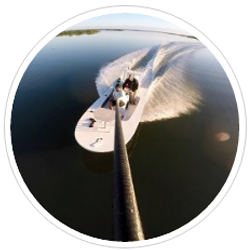 You don't have to be an experienced fisherman to have a fun, action-packed day on the water. The mangrove-lined Tampa Bay flats are teeming with notorious game fish such as snook, redfish, trout and the highly prized tarpon. The prime time for inshore fishing happens to be year 'round, so book now for a memorable day with Captain Matt